I'm gonna be honest... There's a lot of "/0" and no "Black Maria". I am a failure at my own projects. :/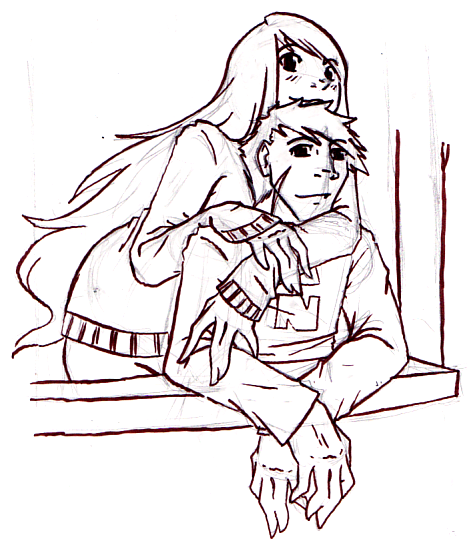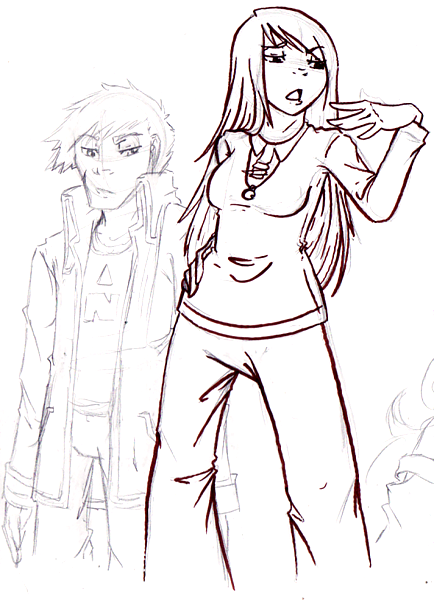 When I can't think of what to draw, I tend to default to Lorena, or Lorena/Ozrin. I could draw fluff of them pretty much forever.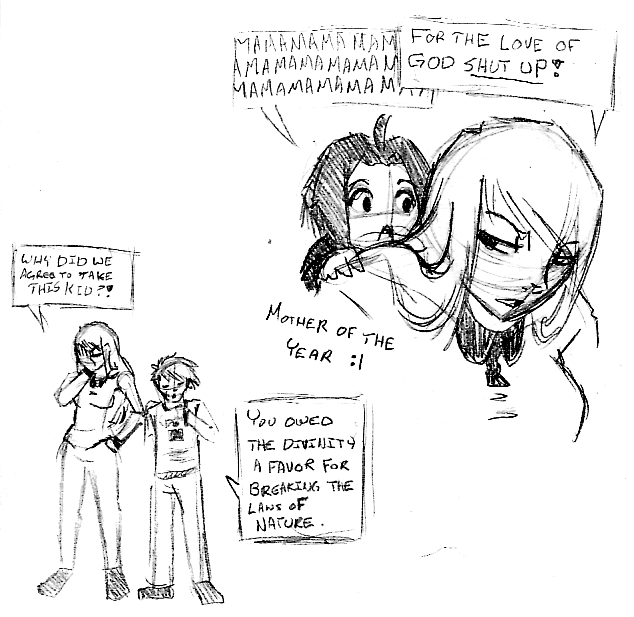 Ahahahaha Lorena trying and failing at being a mother will never stop being funny to me. Neither will breaking the laws of nature.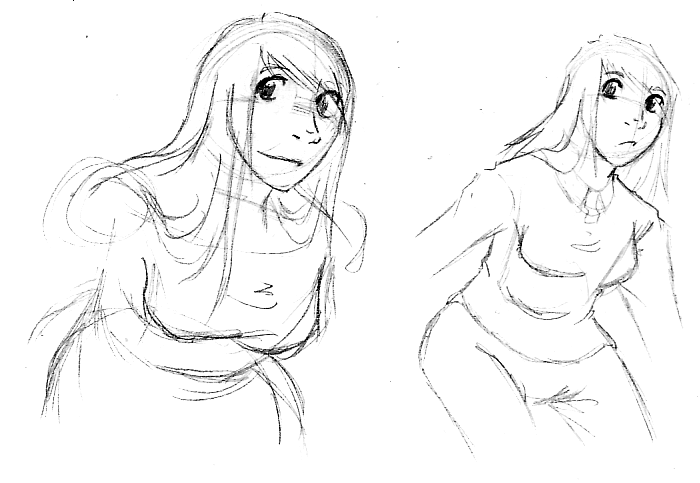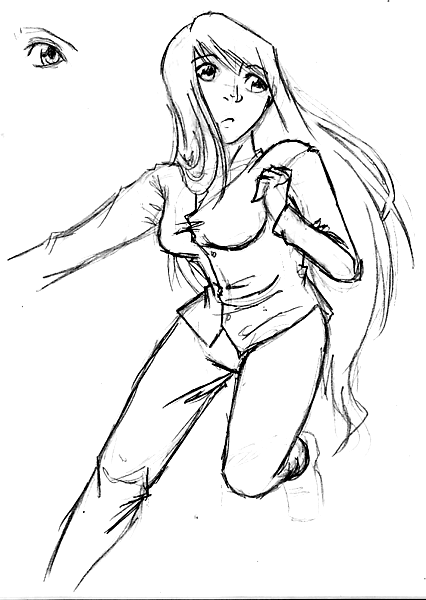 Lorena does a lot of generic leaning forward/running poses and then breaks her writs while wearing weird clothes. That sums up like everything I've ever drawn of her.



I have no idea when I drew this. Pre-/0 stuff of Lorena and Ozrin on the run and being hobos/serial killers because they are ridiculous like that.



Did a few poses of Lorena and one of Yubon being super creepy/sexy. I have no idea what he's doing, and part of me feels that I'm better off for it.



Just a little reference sketch of Lorena in her pre-/0 clothes. I'm thinking of doing a height chart for the whole cast. For the record, she's like a foot to a foot and a half taller than like... everyone. It's dumb.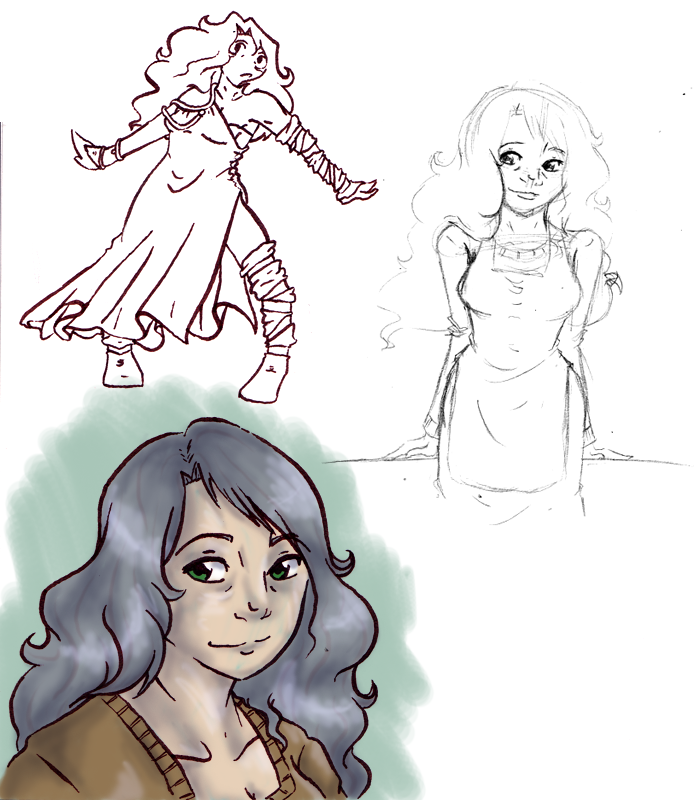 Then for some reason I spent like a whole day just drawing Lorena's mother. Her name is Julia. She is ADORABLE.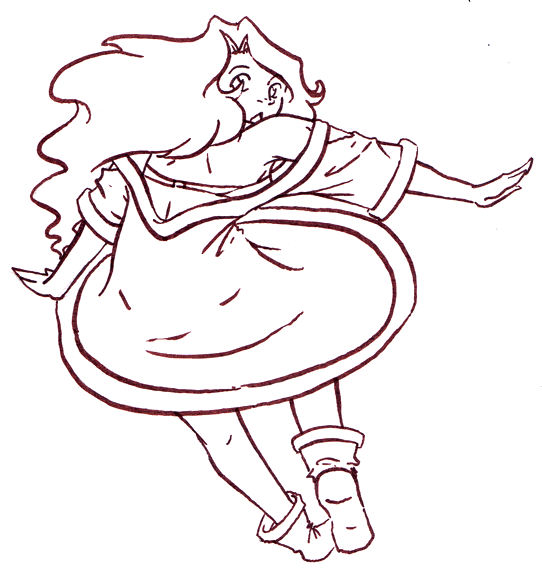 Did this when I was doing the poses of Lorena and Yubon. The back of Orange's dress will NEVER make sense to me.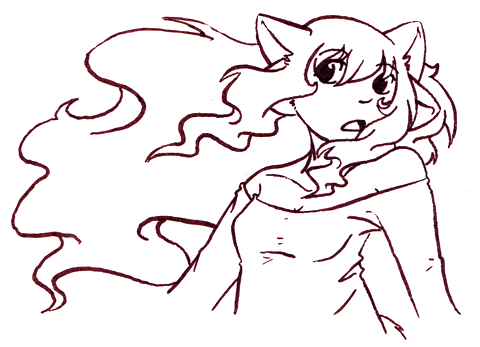 Dramatic implausible wind effects are the best.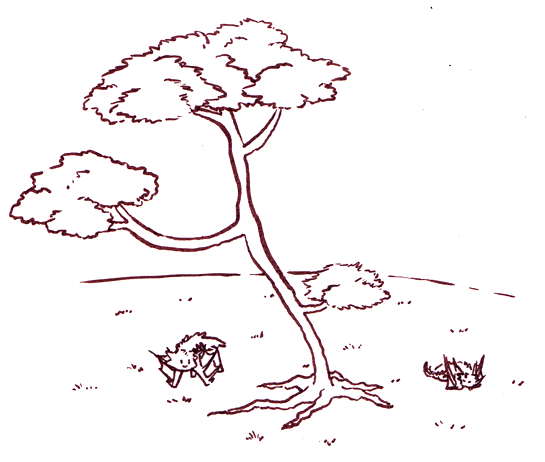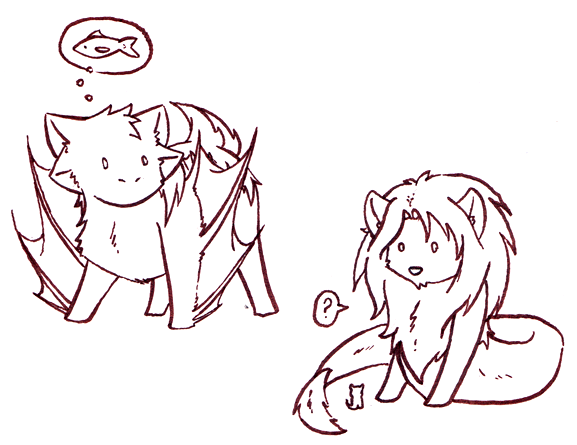 CRITTERS!!! Mostly eens, but also a krame there. Blah blah blah Sono likes making up weird creatures and calling them dragons. The end.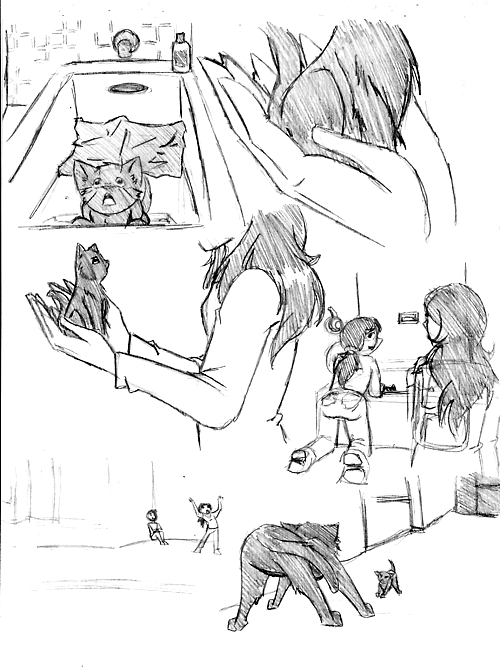 Sketches from my first "Draw Anything" project, which was supposed to be of a memory we had. I thought about finishing my thesis or that time Suri and I almost died outside of a movie theater, but settled on when we got Silver. So I did a lot of sketches of cats and bathtubs.
School is overrrrrrr. And I seem to have come across a pile of things from over the course of the semester that I have no idea when I did them. Also stuff that I know when I did it.